Page content
It's more than a book club!
When you join over 7,000 new Buckeyes in the Buckeye Book Community (BBC), you're sharing an experience that will connect you to the whole first-year class. It's more than just reading a book this summer. It's a community built around conversations the book will spark in your survey course, in your residence hall and around campus in all sorts of academic and co-curricular settings.
The 2014-2015 BBC selection is The Glass Castle by Jeannette Walls. You'll read the book over the summer, and when you return to campus in the fall, you'll discuss the book with your peers and professors—and with Ms. Walls when she visits campus.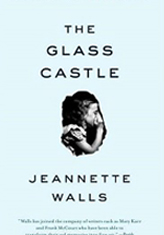 Author Jeannette Walls is coming to campus!
September 23, 2014, at 7:30 p.m.
Mershon Auditorium
First-year students: Sign up to attend the author visit through the First Year Success Series.
General public: Beginning September 9 free tickets are available for pick up on the third floor lobby of the Student Academic Services Building weekdays from 8 a.m. to 5 p.m.

Questions to guide your reading
Questions for discussion leaders
About The Glass Castle
Critics have called Jeannette Walls' memoir, The Glass Castle, "spectacular," "extraordinary," "incredible" and "riveting." It has been a New York Times best seller for more than four years, has sold 3.5 million copies in the United States alone, has been translated into 22 languages and is being made into a movie by Paramount.
In The Glass Castle, Walls describes growing up in the desert of the American Southwest and then in a West Virginia mining town with her three siblings and the brilliant, unorthodox, irresponsible parents who manage at once to neglect them, love them and teach them to face their fears.
The story is at times harrowing and at times hilarious as the children go without food and indoor plumbing yet are encouraged to read Shakespeare and dream of the beautiful glass house they will all one day build. Despite all her hardships, Walls develops the determination to leave West Virginia on her own at the age of sixteen, move to New York City, enroll in Barnard College and eventually become a well-known columnist for New York magazine and MSNBC.com and a television personality.
About the author
Jeannette Walls graduated from Barnard College and was a journalist in New York. Her memoir, The Glass Castle, has been a New York Times bestseller for more than six years. Walls lives in rural Virginia with her husband, the writer John Taylor.
About the BBC
The Buckeye Book Community (BBC) is a shared experience for new, first-year students that begins in the summer and continues throughout their first year at Ohio State. Students receive a copy of the BBC book during orientation and complete the reading before returning to campus in August. Throughout the year, students engage in conversation and connect with one another and with university faculty and staff while using the book as a mechanism to explore the transition to college. The BBC experience also includes a visit from the featured author and campus events and programs organized around the book's themes.
Goals of the BBC:
Foster community among first-year students.
Connect first-year students to faculty and staff through campus programming.
Promote reflection and dialogue among first-year students and university faculty/staff.
Introduce students to expectations of higher education.
Provide students with the opportunity to hear from and engage with the author and gain a greater understanding of the author's motivation and writing process.
Past Buckeye Book Community Selections