Page content
Focusing on the First Year Conference
Focusing on the First Year Conference brings together faculty and staff from across the Columbus and regional campuses to focus on the university's efforts to support the success of first-year students. The most important foundations for college success, and ultimately graduation, are built during the first year. Hosted by First Year Experience each spring semester, the conference is designed to encourage faculty and staff to share ideas about helping first-year students transition successfully to college life at Ohio State.
Focusing on the First Year 2015
Tuesday, January 27, 8 a.m. to 4 p.m.
Check-in and breakfast begins at 7:45 a.m.
Ohio Union
Cost: $30 (full day); $15 (keynote only)
Registration deadline: January 19

Outstanding First Year Advocate award
We are proud of the faculty and staff members across campus who contribute to this mission and who help students find academic and personal success during their first year. To recognize these faculty and staff in their contributions to first-year student support and success, we announce the inaugural Outstanding First Year Advocate award, to be presented at the conference.
For more information on the award visit fye.osu.edu/conference_award.html or contact Julie Schultz.
Keynote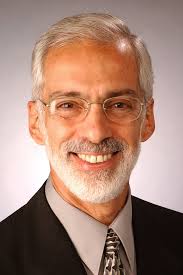 We are excited to welcome Dr. Vincent Tinto as the 2015 Focusing on the First Year Conference keynote speaker.
Vincent Tinto, PhD, is a professor emeritus at Syracuse University and the former Chair of the Higher Education Program. He received a Bachelors of Science in Physics and Philosophy from Fordham University, a Master's of Science in Physics and Mathematics from Rensselear Polytechnic Institute, and a PhD in Education and Sociology from the University of Chicago. He has carried out renowned research and has written extensively on higher education, particularly on retention, student success and the impact of learning communities on student growth.
He has consulted widely with federal and state agencies, independent research firms, foundations, and two- and four-year institutions of higher education on a broad range of higher educational issues, including the success of students in higher education, and those of low-income and underserved backgrounds in particular.