Page content
Focusing on the First Year Conference
Friday, February 3, 2017
7:45 a.m. Check in and breakfast
8:30 a.m. to 4:15 p.m. Conference
Focusing on the First Year Conference brings together faculty and staff from across the Columbus and regional campuses to focus on the university's efforts to support the success of first-year students. The most important foundations for college success, and ultimately graduation, are built during the first year. Hosted by First Year Experience each spring semester, the conference is designed to encourage faculty and staff to share ideas about helping first-year students transition successfully to college life at Ohio State.
Session descriptions and copies of presentations
Read session descriptions and view presentations: fye.osu.edu/Conference_breakout.html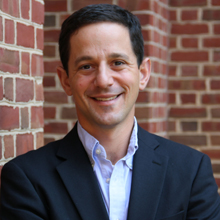 Keynote
Behavioral insights for scalable solutions in postsecondary education
Ben Castleman
Assistant professor of education and public policy
University of Virginia
Ben is the founder and director of the Nudge4 Solutions Lab at UVA, which develops scalable solutions in education and public policy by leveraging behavioral insights, data science, interactive technologies, and deep practitioner partnerships. Ben is also the faculty director of the UVA-US Army Partnership on Veterans Education. He is a senior advisor to First Lady Michelle Obama's Reach Higher Initiative, where he leads Up Next, a national mobile messaging campaign to improve college, financial aid, and loan repayment outcomes for young Americans. Ben has presented about his research at several White House convenings and in testimony before Congress.
Ben's research has appeared in top public policy and economics journals, including The Journal of Labor Economics, The Journal of Policy Analysis and Management, and The Journal of Human Resources. Ben's research has been generously supported by numerous philanthropic foundations and has received extensive media coverage, including The New York Times, National Public Radio, Time Magazine, and the Washington Post.
Ben is a graduate of Brown University and completed his doctoral work at Harvard University. Before returning to graduate school, he was a public school teacher and administrator in Providence, RI.
Learn more about Dr. Castleman and his work and about the Nudge4 Solutions Lab.