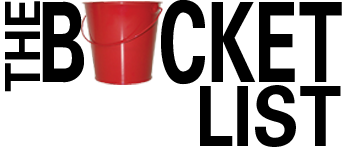 The First Year Bucket List highlights many of the unique traditions and varied opportunities The Ohio State University offers students. We challenge you to complete as many expereinces as you can during your first year as a Buckeye.

Show us what you've done

As you complete items from the Bucket List, share photos and follow the conversation on Twitter (#fybucketlist) or at facebook.com/osufye. Or, you can e-mail photos to askfye@osu.edu so we can share your Bucket List experiences with other Ohio State students through FYE News.

Attend a free event (movie, lecture, concert, etc.). ouab.osu.edu; osu.edu/events
Eat at every campus dining location. urds.osu.edu/dining
Learn the words to Carmen Ohio.
Make the dean's list.
Ride the Campus Loop North or Campus Loop South for the entire loop. cabs.osu.edu
Use COTA to get from here to there.
Vote! In elections, homecoming, USG, Miss Ohio State.
Attend a student organization meeting. ohiounion.osu.edu/studentorgs
Invite classmate to coffee, brunch, or dinner.
Get your resume critiqued cstw.osu.edu/writingcenter
Attend an athletic event for which you do not know the rules of the game.
Visit Orton Hall bell tower.
Sign up for an intramural team. recsports.osu.edu/intramural-sports
Attend the Denman Undergraduate Research Forum.
Try a new food at Taste of OSU. oia.osu.edu/taste-of-osu.html
Take a photo with Brutus.
Find the Nobel Prize winner plaques across campus.
Take a picture with a building on the National Registry.
Take a Segway tour of Columbus—buy tickets through D-Tix, the discount ticket program.
Rub the nose of the Oxley statue in Thompson Library.
Study in the Campus Reading Room—the top floor of Thompson Library.
Invite a professor to a meal.
Go to a School of Music concert.
View the trophies at the Woody Hayes facility.
Watch the Ohio State marching band from the Women's Field House.
Take a late night trip to Buckeye Donuts.