Page content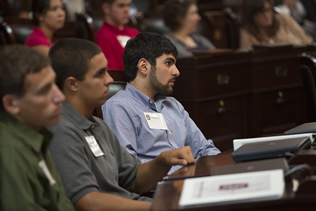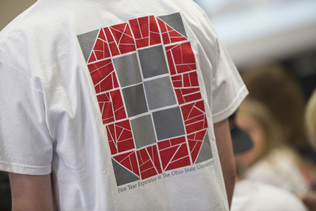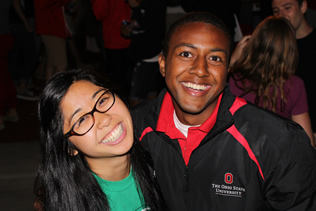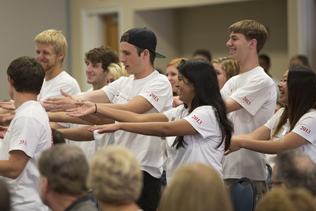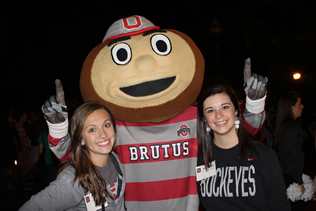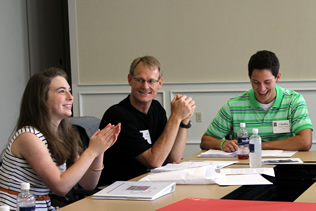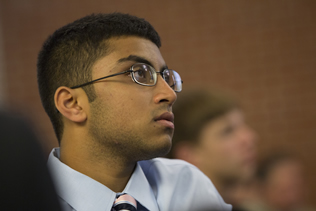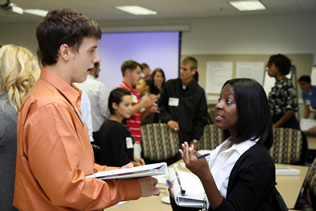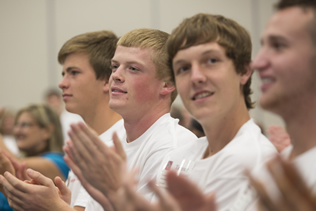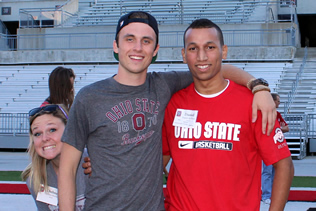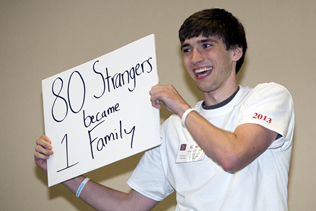 The First Year Leadership Collaborative
The First Year Leadership Collaborative, established by University Orientation and First Year Experience in 2005, is a leadership development conference designed to equip new Buckeyes who are committed to making a difference in collaboration with their peers at Ohio State. The Leadership Collaborative prepares participants to serve among their peers as leaders with vision and purpose in the classrooms, residence halls and throughout the Ohio State community.
The Leadership Collaborative experience is an early arrival program that explores both the practical and theoretical foundations of peer leadership. The four-day program can be an intensive and demanding experience for those who participate. In order to meet the goals of the Leadership Collaborative, students will be asked to participate in all scheduled activities, which begin early in the morning and extend late in the evening. Daily activities include a combination of small group sessions, large group activities, networking opportunities, and afternoon and evening excursions to campus and downtown Columbus.
While at the conference, participants will learn:
tools to find balance and success in their transition to college
how to support fellow first-year students in their transition to college
the importance of building healthy and authentic relationships on campus
the keys to establishing a network of mentors and friends
practical strategies for living and leading in a new community
how to address the difficult issues of leadership
essential leadership skills like effective communication, contributing to a group process, and utilizing your leadership strengths and values
The Leadership Collaborative Conference
August 14-17, 2018
Students accepted to the Leadership Collaborative will receive detailed conference information upon acceptance. The cost to attend the conference is $250, which includes all materials, events, housing, meals and transportation during the conference. Students are required to cover the cost of transportation to and from the conference. All or a portion of the $250 fee may be offset by funding for students who qualify. No separate scholarship application is required. Disability accommodations and travel assistance are available upon advance request.
As a result of being selected for the Leadership Collaborative, participants are expected to implement what they learned at the conference by contributing to Ohio State's first-year class in positive, meaningful ways.
Applying to the Leadership Collaborative
Visit the How to Apply page for details.
Questions? Send an email to leadership.collaborative@osu.edu.